About

RugView

The Next Level Innovation

We are here! An ingenious new way to visualize rugs and flooring selections across your home, from your home. Visiting the stores can be a thing of the past! It's super simple, it's quick, and it's customizable to your needs It was a difficult task once upon a time to imagine what your space would be like with a certain rug, or carpet. Lightlink Solutions inspirational line of projects and tools has another feather to its cap with this stirring and novel rug visualizing tool. Why choose rugs the old-fashioned way, have more options, have more of RugView!

Read More

Partner With Us
Come be a part of our Partner Program and explore returns waiting for you.
More Info
Advanced

Features
Branding
RugView is a application that allows users to customize saved previews by adding company logos and tags for business branding..
Web integration
RugView may be customised and integrated in just two easy steps thanks to its hassle-free incorporation in any website.
Easy Upload Rugs
Uploading own designs and patterns of desired Rug on our system is as easy as 1, 2, 3... Let our tool do all the work!
REALISTIC REVIEW
RugView will apply your chosen floor or rugs to your space instantly, delivering you a lifelike glimpse of how the flooring might look in your house.
SAVE PROJECT
Want to show-off your project to an audience? An encompassing user experience, including storing your previews in picture or PDF formats, allows you to save and share a sneak peek of your project on social media.
CREAT LEADS
This innovative 3D tool isn't just an enticing application for choosing rugs, use it to tap into possibilities of high quality leads, each time they use this tool.
EASY CATALOGUING
A tool that simplifies creation of catalogues. Make a quick yet stylish catalogue of your favourite previews.
PRE-LOADED SPACES & RUGS
An extensive collection of spaces and Rugs to choose from, select what suits you the best.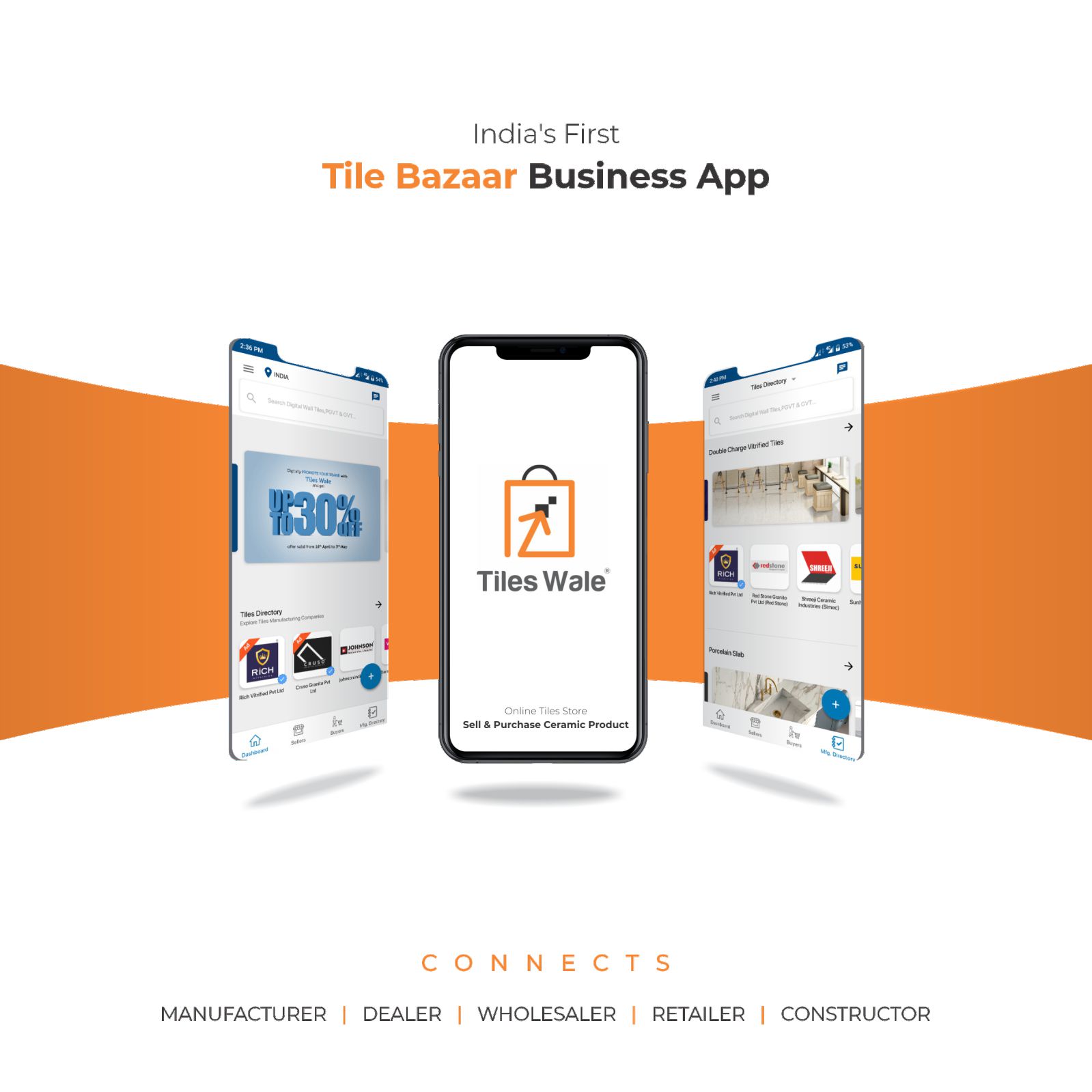 Our Other Product
World's No 1 Online Tiles Market
Best Way To Buy & Sell Tiles & Sanitary B2b Platform
Shopping fastly and easily more with our app.
Download the app on your phone
Rugview

Plans & Subscription
TRY IT FOR FREE

A 7-day trial of all RugView Free Features to give you a taste of what's available.
Advance

Best option if you have just started your business. A feature-limited subscription with an unlimited client creation option for the administrator.

R
e
c
o
m
a
n
d
e
d
Premium

Most suited for small to medium business, almost all of RugView's features and tool are made available to you.

Enterprise

For businesses which are big and who aim big. The plan comes with unlimited access to all of RugView's features and with a dedicated account manager